PVC SLIDING DOORS
Sliding doors can be divided into three categories, namely tilt-sliding doors, sliding doors and lift-sliding doors. Within these categories, you can choose a facade with a standard or low threshold. When selecting the right sliding door, not only think of the style and insulation values, but at the total surface of the loose glass façade that can support the weight as well. This way, you are able to choose a particular facade on several factors; we are happy to advise you.
Please find a selection of the sliding doors we offer below. There are various options available per brand, depending on your project and your specific requirements.
.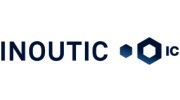 Deceuninck GmbH is a subsidiary company of the Belgian Deceuninck Group with locations in over than 75 countries; this company has a global network in processing plastic. The multinational offers high quality PVC systems for windows and doors, facade and roofing, interior and garden design. Under the wings of a powerful mother company and using over 50 years experience in the industry Inoutic has developed into one of Europe's leading manufacturers of plastic window profiles.
TILT AND SLIDING DOORS 76, Prestige, Tilt and Slide System
Description:
Specifically large areas can be opened by means of tilt and slide doors, which does not commit you to renounce your convenient flat threshold. Up to 4 sash elements can be shifted in the window area without too much effort and provide a barrier-free sight and a beautiful panoramic view. The top insulation values offer heightened energy efficiency while the use of remotely operated types can simplify operability.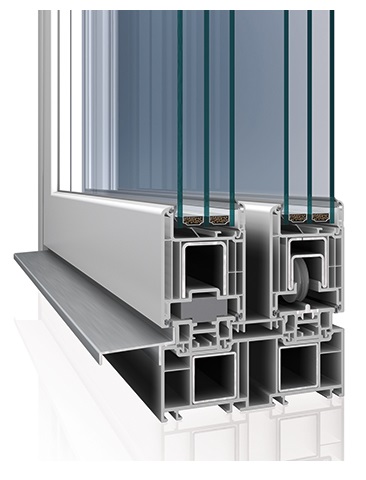 WINDOW SYSTEM Prestige – Tilt and Slide
Description:
With two to four elements of your choice, this system is perfect for smaller built and rebuilt areas with Inoutic standard profiles. A system that surpasses expectations: the great protection against downpour, the excellent values for thermal and sound insulation as well as the ease of operation. An increased burglary protection for this system can be achieved at all times by taking additional measures. In each realisation, the sashes in the window area can be tilted individually.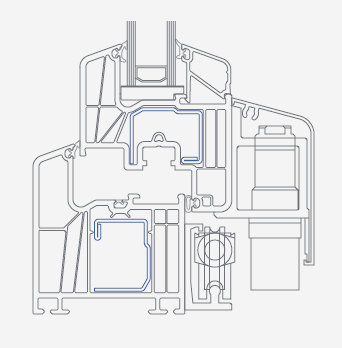 .

Profine GmbH was founded in 2003 as a result of merging the operations of KBE, Kömmerling and Trocal and HT TROP LAST. The company has 3,700 employees, 2,200 of them in Germany. The consolidated turnover in 2007 was around 863 million euros. The production capacity spread over 28 locations in 21 countries amounted to 450,000 tons. International Profine Group produces in Germany, in France, Italy, Spain, Russia, Ukraine, the United States and China.
KBE PremiLine Sliding Door
Experience a new kind of comfort by opening and closing the Premi Line sliding system. Precision and accuracy combined with silence and ease ensures that you experience maximum comfort. Even with large glass surfaces you can count on a perfect sliding performance. This is primarily due to the very high stability and quality of the system.
You may also count on the highest quality and optimum interaction of all components. The special design is a powerful contribution. Premi Line elements represent excellent technical specifications, ensuring you make a good choice.
High level of security.

The aluminium reinforced centre section provide convincing static properties.

Many possible glazing types.