ALUMINIUM WINDOWS & DOORS
ALUMINIUM WINDOWS & DOORS
Please find below a small selection of our most common profile manufacturers. Each brand offers exclusive options, depending on your project and your specific wishes. We are happy to offer assistance or guidance and help you with making a choice.
Browse through our systems:
Imperial profile
Description
This series of isolated profiles is used where strict standards for both thermal and acoustic insulation are applicable. The profiles were developed specifically for this series and consist of two hollow profile parts that are isolated from each other, by glass fibre reinforced polyamide PA 6/6/25 strips.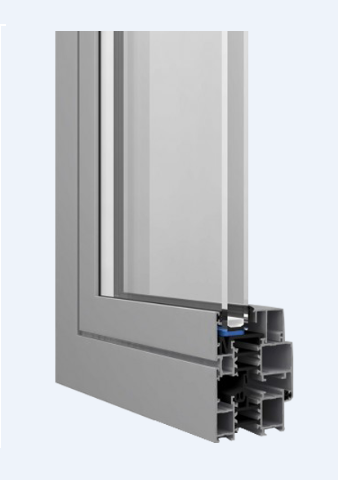 Star profile
Description
These series of insulated profiles are used when very strict standards for both thermal and acoustic insulation apply. The profiles have been developed especially for this series; they are made up of two hollow profiles parts and separated by insulation strips.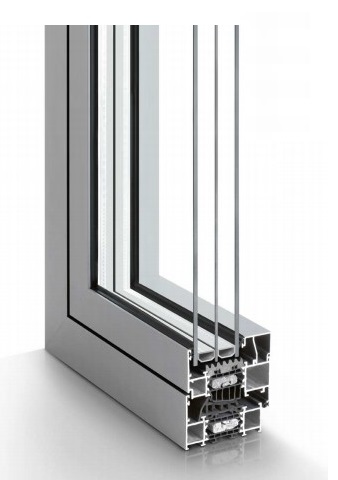 .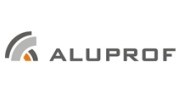 Aluprof is one of the largest European manufacturers of architectural aluminium products and systems for both commercial and individual construction industry. The extensive product portfolio includes entrances, frame systems, window and curtain wall systems along with rolling shutters and garage doors.
MB-59S profile
Description
The MB-59S system is intended for projects where thermal and acoustic insulation of the external components is required. For instance: all kinds of windows, doors, vestibules and display windows. The structural depth of the window profiles is 50 millimetres for frames and 59 millimetres for sashes. The outer surface of these profiles forms a homogeneous surface. The structural depth of the door systems, both for frames and leafs, is equal to 50 millimetres. This causes the sashes and window frames to be situated in the same surface, both outside and inside.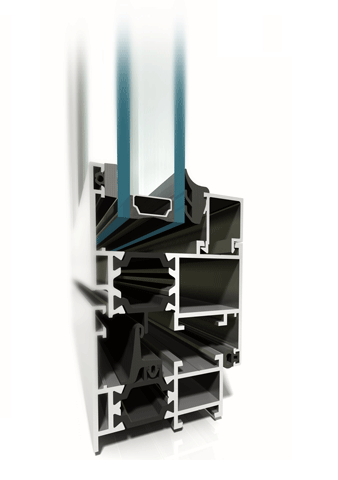 MB-70 profile
Description
MB-70 is a modern aluminium system intended for projects involving thermal and acoustic insulation of external components is required. For example: all kinds of windows, doors, entrances, display windows and spatial structures. The profiles of the system have a three-chamber structure. The construction depth of the window sections is 70 millimetres (frame) and 79 millimetres (leafs), and for doors 70 and 70 mm respectively.
Apollo profile
Description
Apollo is a 2-compartment window and door system in high-grade aluminium that offers an optimal basic insulation quality. Thanks to the U-value up to 2,6W/m2K, this system is extremely competitive in its price range. Apollo offers a solution to most standardized applications of doors and windows and can be quickly processed because of automated adjustment centres, which will positively influence the costs of the final product.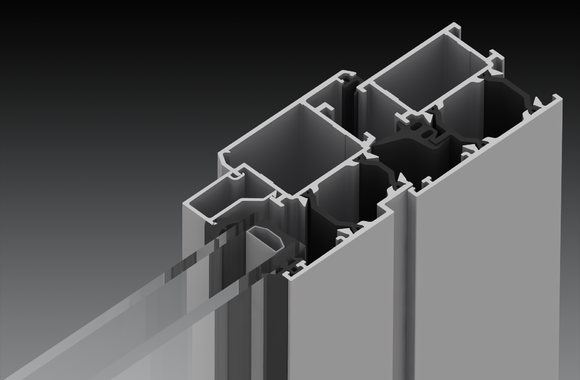 Themis Hi profile
Description
Themis Hi is an insulated 3-compartment window and door system in high-grade aluminium. Themis Hi combines the sleek appearance of steel windows with all the energy-efficient advantages of aluminium. Thanks to the uniquely certified Spidertechnology® by Blyweert aluminium, using Thermis Hi can achieve unprecedented levels of insulation (U-value starting at 1,5W/m2K). Aesthetics and energy savings together build the perfect window. Both frame profiles and leaf profiles contain a third front-end compartment with an additional corner joint that guarantees an increased vigour.