ALUMINIUM FOLDING DOORS
Please find a selection of the folding doors in our range below. Different options are available, depending on your project and your specific wishes. We are happy to offer assistance or guidance and help you in making a choice.
Panorama
Description
Folding door system with built-in thermal barrier. The folding door (or harmonica door system) enables you to create spacious passages. The series is built using a frame with fitting elements. The roller carriage and the hinge form a single unity enabling the sashes to be attached directly to each other. When comparing this to the standard folding door system (Visofold) you will find vertical meeting stiles are no longer necessary, reducing the presence of profiles dramatically in closed state. The sashes are arranged in a specific manner enabling the elements to be folded left, right, or both ways.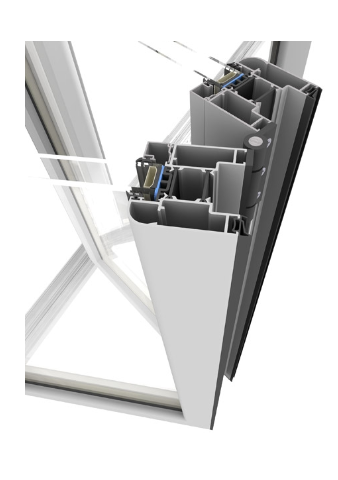 Harmonia
Description
Harmonia is a folding door system allowing all sashes to be moved sideways, completely to the left as well as completely to the right, in an accordion doors style.
This creates a completely open window that offers the perfect panoramic view on your surroundings. Harmonia is the perfect answer to the current demand for a connection between the inner living area of houses or apartments and the surrounding area such as the terrace, garden, pool or spa. It is perfectly suited for the living, the garden room, and apartment with view on the roof terrace, the porch or perhaps the billiard room.